42 -Years-Old Man Dumps 52-year Woman And Married Secretly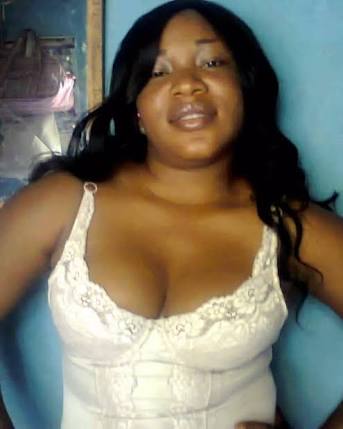 A 42-year old man, Gerald Onuimo who engaged a 52-year old woman, Mrs Christiana Ojukwu as lover for 10 years has landed in trouble after he dumped her and secretly married another woman.
The embittered Christiana discovered and insisted that Gerald cannot dumped her at that stage for another woman after she had assisted him with her money to set up his business. She asked Gerald to send the wife away and come back or refund all the money he had collected from her to the tune of N600,000 in 2006 which he used to set up his business.
However, Gerald insisted that he had offered her enough services and wanted to start his own family and will not marry her as she requested.
P.M.EXPRESS gathered that Christiana got married many years ago but her husband left her and their three children in Nigeria for about 30 years. When her husband left, she was lonely for those years and became fat until she met Gerald at the airport and they later became lovers.
According to Gerald, since he entered into the relationship he was not allowed to talk to any other woman or marry as his family had wished. He narrated that he begged her to let him marry since his younger ones had all gotten married but she refused. She told him that if he wanted to marry that she was the one he will marry.
Gerald further explained that he was trapped in the relationship because he could not present her to his family members as the woman he wanted to marry because she was far older than him.
On her part, Christiana admitted that Gerald was her lover for so many years and her children knew about their relationship. She said all that she wanted from him was to refund the money he had collected from her since he was no longer interested in the relationship but he refused.
P.M.EXPRESS gathered that the embattled Christiana went to the police and reported the case as fraud, Gerald was arrested and taken to Isolo Magistrates court for the alleged offence.
He pleaded guilty and was granted bail in the sum of N100,000 with two sureties in like sum.
However, he was remanded in prison custody pending when he perfected his bail condition.
The presiding Magistrate, Mrs A.K Shonubi adjourned the matter till 21 November, 2017 for trial.
P.M.EXPRESS gathered that Christiana was so angry against Gerald to have gotten married without her knowledge, despite the fact that he had nothing when she met and assisted him and he had the mind to turn against her.